This email appeared in my inbox today.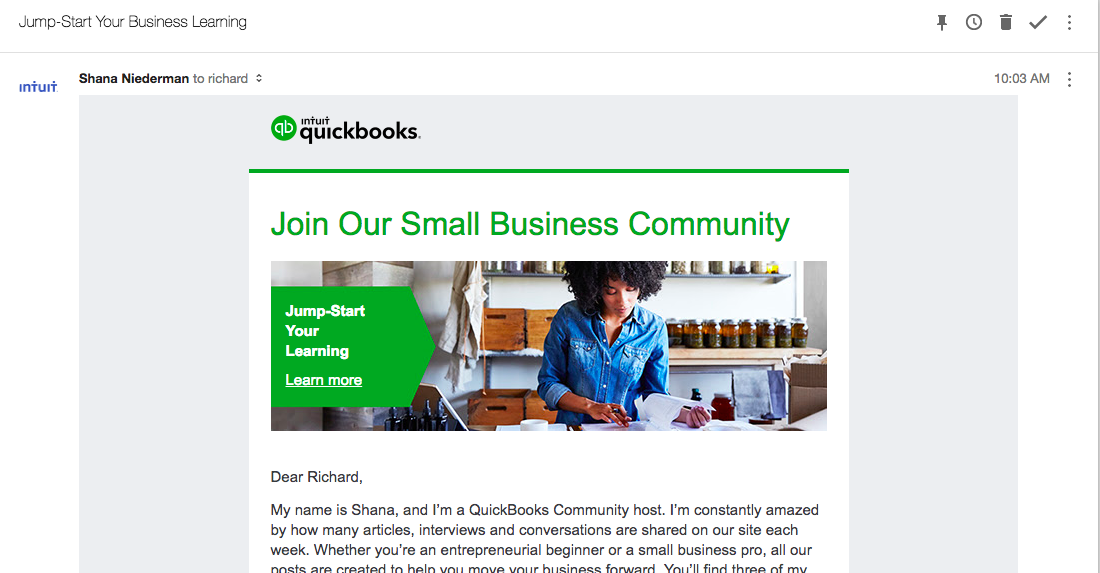 Thought it was a pretty good message but really let down by the subject line.
If you want to get people to open an email, be either very specific in the benefit or create mystery.
Things like "The 3 best articles shared in our community" or "3 ways to do xyz" tend to do better than bland, generic, messages that any company could share.