I was glancing through some of the Discourse stats recently and noticed our top referred topics almost all relate to technology: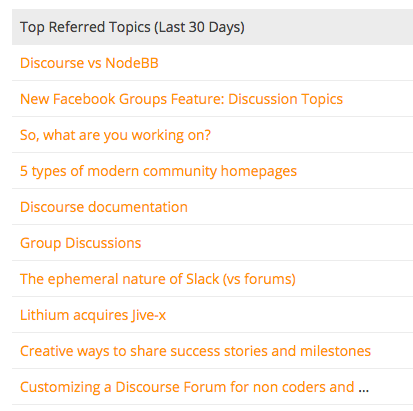 Just wondering, is this something we might want to spend more time on here? I don't want this to become another Discourse Meta, but I can see the value in making this more about what community platforms people use, how best to set it up, and it ties in well with our platform comparison guide.
Very open to thoughts here.